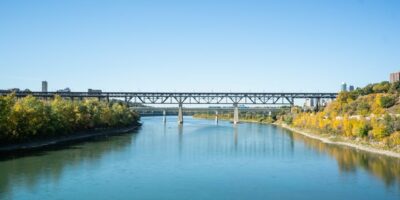 Edmonton Paddleboarding
Paddle through the heart of the city!
Contact Information
Street Address

Dawson Park - 10298 89 St, Edmonton, Alberta
Edmonton Paddleboarding provides paddleboard rentals, lifejackets, paddles, safety gear and full shuttle service up river. You just have to show up. Edmonton Paddleboarding was launched in 2023 to provide an easy and fun way to get out on the river paddleboarding! Nothing is better on a hot summer day than exploring the river and seeing the city from a new perspective.
The home base and meeting spot is Dawson Park. This is where you will check in and board the shuttle. The shuttle will take all paddlers up river to Laurier Park Boat Launch, where your paddleboard will be waiting. Once on the river, your paddle board will take you through downtown Edmonton and back down to Dawson Park. They also provide a shuttle only option where you can bring your own paddleboard, and long-term paddleboard rentals.