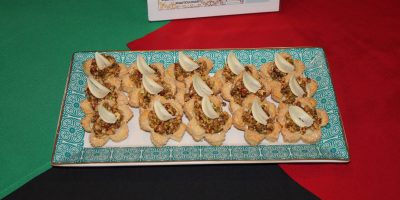 EdmontonEats Cooking Classes
Experience flavours from around the world with EdmontonEats!
Contact Information
Street Address

Virtual Experience, Edmonton, Alberta
Virtual Cooking Party
Host an online cooking party with EdmontonEats! Deepen your connection to food from around the world as one of EdmontonEats' Cultural Hosts and Chef Cindy Lazarenko lead you through the preparation of a specialty dish. This promises to be a fun, interactive, learning experience for you and your friends!
Spice Blends and Cook Book
EdmontonEats proudly presents coveted spice blends curated from the recipes of their Cultural Hosts. They include a wide variety of spices, both common and rare, specifically put together so that you can create unique dishes from around the world in your own kitchen.
The spice blends have been made easily accessible right on the EdmontonEats website and you can now place an order with just couple clicks. There is also a cookbook available for download & purchase, as well as a free downloadable book about the EdmontonEats story!