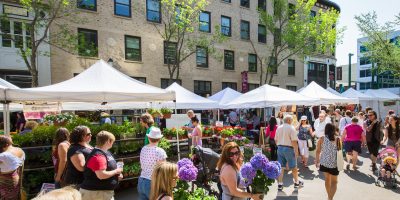 Edmonton Downtown Farmer's Market
Local flavour. Urban touch.
An integral part of Edmonton's downtown for more than a century. This year-round market is known for its friendly, open atmosphere and quality products delivered direct by friendly, local farmers, growers and artisans. Find the market on Saturdays at their new location - 10305 97st.

The market attracts tens of thousands of visitors every weekend – people like you who want quality products made, grown and raised by good, local people in a hip, friendly, urban atmosphere.