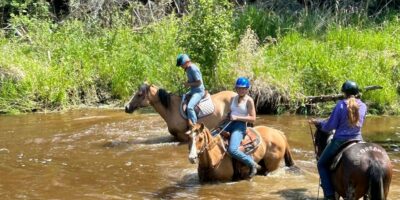 Baconranch Trail Rides
An adventure seeker's dream!
Contact Information
Street Address

Baconranch Trail Rides, Devon, Alberta
Discover the wide array of experiences awaiting you at Baconranch Trail Rides! From premium organic meats to thrilling trail rides, delightful pony adventures, enchanting wagon and sleigh excursions, exciting ranch treasure hunts, informative farm tours, mouthwatering BBQs, unforgettable birthday parties, enriching summer camps, joyous celebrations, and a whole lot more... there's something special for everyone!