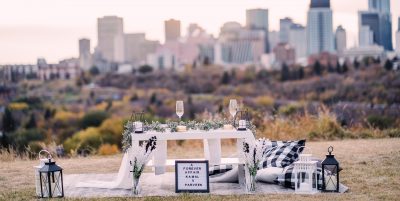 A Picnic Affair
Enjoy an elegant picnic, perfect for special occasions!
Contact Information
Street Address

Various locations around Edmonton, Alberta

Email address
At A Picnic Affair, they pride themselves on unique designs and attention to detail. These glamorous picnics can be tailored to suit a range of occasions from intimate date nights to group celebrations. They focus on carefully planned and executed lavish spreads where you choose the location and they provide the setup. You can also choose from a wide variety of add-ons to enhance your experience.

With carefully curated designs, each set up will take your breath away and leave you with an unforgettable picnic!