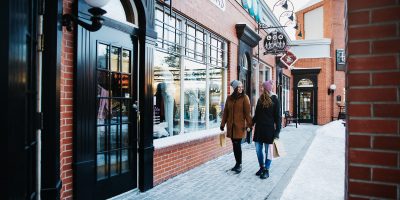 124 Street
No better place to take a stroll.
One of the most sought after spots to reside in Edmonton. Close proximity to specialty shopping, a plethora of artisan shops and fantastic independent restaurants make it one of the best spots to have a stroll.

This charming area is home to art galleries, specialty and antique stores, fashion boutiques, indie coffee houses (try Remedy Cafe, Duchess Bake Shop and Credo), and fabulous eateries (favourites: Canteen, Prairie Noodle Shop, Northern Chicken and RGE RD). The wide ranging group of art galleries in the area collaborate to offer a Gallery Walk twice a year, and seasonal exhibits that focus on work by Canadian artists.