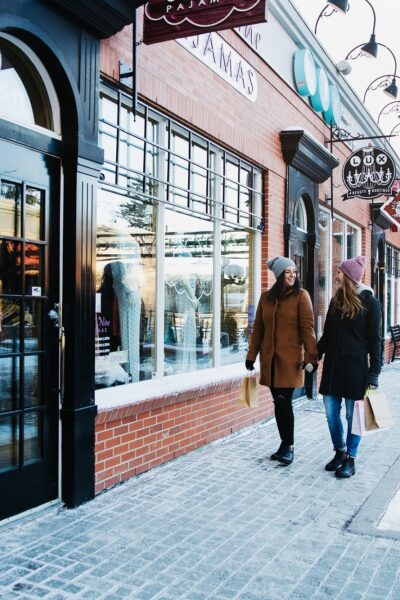 Local Holiday Gift Guide
The holiday season is upon us! Whether you're getting started on your seasonal shopping, or you're hunting down a final gift for that person who's impossible to shop for, we're here to help check those items off your list in true Santa fashion!
Holiday Shopping at the Royal Alberta Museum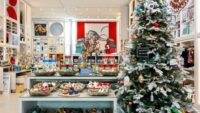 As the largest museum in Western Canada, the Royal Alberta Museum is a must-see on the list of Edmonton attractions. The Museum Shop tucked inside the building's front entrance is an attraction worth visiting in its own right. The shelves are stocked with items from hundreds of local and Indigenous vendors, making it a perfect place for any conscientious shopper to support local. Browse the categories from A-Z – art to zoology – to find some magical gifts! Got a nature nerd on your list? Check out the collection of books on everything nature. Know someone that loves tea? Check out the shelf of gorgeous, hand crafted mugs, or locally sourced tea blends.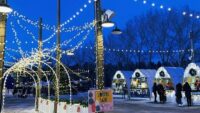 Enjoy the festivities while taking care of your shopping! The Edmonton Christmas Market at Fort Edmonton Park features local Alberta vendors, captivating light displays, unique culinary experiences, roving performances, festive live theatre, family-friendly workshops, tasty treats, horse-drawn wagon rides, and a healthy dollop of holiday cheer. You also won't want to miss A Very Indigenous Holiday Market at the iconic Edmonton Downtown Farmers Market this December!
For the gift giver who likes zero hassle, YEG Box Co. carefully chooses and curates collections of quality products from local artisans in the Edmonton area. This is the most convenient way to grab some local goodies for a special someone! Choose from a variety of collections including the Taste of YEG Box, the Sweet Box, and more. Plus, they are beautifully packaged – no gift wrapping necessary.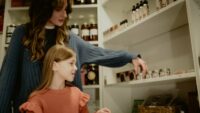 Whiskeyjack Art House is an Indigenous owned and operated arts boutique that supports Indigenous arts, artisans, and cultural experiences, as well as local businesses! Walk through the gallery space which features visual stories of profound Indigenous art. Discover a curated selection that encompasses Indigenous contemporary and traditional arts, handcrafted jewelry and gifts, as well as a variety of Indigenous and locally sourced products, ranging from tea and honey to jams, soaps, and blankets. Don't forget to grab a delicious bite from Pei Pei Chei Ow before you leave!

Hideout Distro is the perfect stop when looking for a local gift! Stocked up for the holiday season with special deals, it's never been a better time to pay this shop a visit. You'll even find the perfect stocking stuffers including candles and other home goods, accessories, bath and body care, and much more.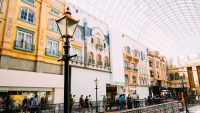 Happy haul-idays! West Edmonton Mall is the Mt. Everest of shopping and indoor entertainment in North America. Spanning the equivalent of 48 city blocks, this mall has it all. No matter what's on your shopping list, you'll be able to check most of your items off at this one-stop shopping, dining and entertainment destination.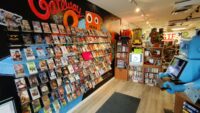 TGIF Tees Toys Tapes & Games is a blast from the past that celebrates the nostalgia of the 90s and beyond! In addition to its apparel and collectibles available online and in-store, they have also revived the lost tradition of movie rentals! You can find an extensive collection of VHS and VCRs, as well as retro video games and video game consoles for purchase or rental.
If you want to skip the big box stores, take a gander at the upcoming shows at the Winspear! Be a symphonic Santa and compose the perfect gift filled with musical memories using their 2023 Holiday Gift Guide. The guide is organized into categories, making it that much easier to find the perfect gift for someone special, kids, stocking stuffers (under $50), and more!

The Famous Green Onion Cake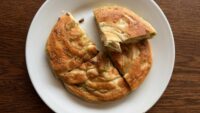 Speaking of great local eats, a fabulous takeaway option is the Edmonton-famous green onion cakes! An Edmonton staple since 1980, no visit to the city is complete without a visit to Siu To, also known as the Green Onion Cake Man. A local celebrity, he immigrated to Canada in 1978 and when he opened his first restaurant, Happy Garden, in 1980 his green onion cakes made him famous. You can now buy them frozen and make them at home, or gift them as a unique holiday snack!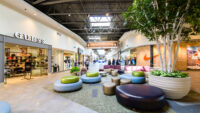 You don't have to break your piggy bank to score some amazing deals on gifts this year. Find the big brand names without the big price when you swing by the Premium Outlet Collection at the YEG International Airport! Shopping with kids? Visit the Royal Outlet Express on select days to enjoy train rides with Santa!