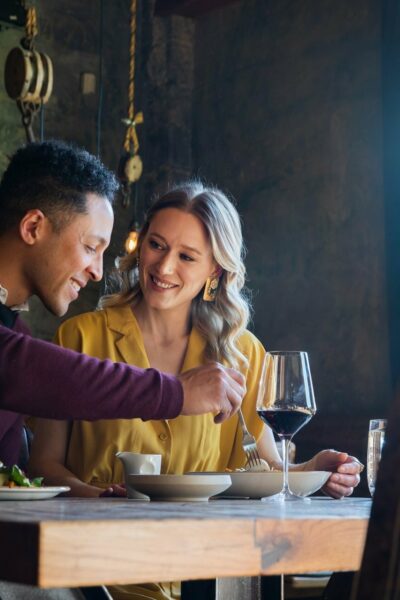 Fall Date Night in Edmonton
It's officially cuffing season! It might be getting cooler, but when it comes to romance, Edmonton certainly knows how to heat things up. Whether you're heading out on a first date, or celebrating your 20-year anniversary, you can level up your love life with this autumn guide to date night in Edmonton!

Romantic River Valley Walks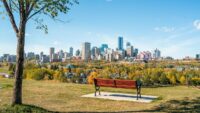 Experience the enchanting beauty of Edmonton's river valley as you embark on a romantic stroll amidst the vibrant hues of autumn foliage, creating the perfect backdrop for an unforgettable fall date night! Not sure where to start? Visit our Best Hikes & Walks in Edmonton article! Who knows, you might just stumble upon a cozy spot for a stolen kiss amidst nature's grandeur.
A Brush with Romance at the AGA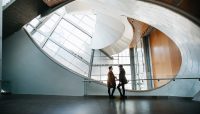 The Art Gallery of Alberta is a date night classic. Why not kick it up a notch at one of their classy events? Indulge in a romantic evening and dance the night away at their annual Halloween Refinery party! You can also visit the stunning exhibits for free from 4-7pm on the last Thursday of every month.

Northern Lights and Chill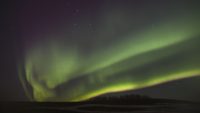 Grab a front row seat to the most magnificent show on earth: the northern lights. Head to Elk Island National Park with a couple of lawn chairs, a blanket, and a thermos of hot chocolate and watch as the aurora borealis dances overhead. Is there a better setting for a smooch? We don't think so. Check Aurora Watch to find out when these pulsating lights are most likely to appear.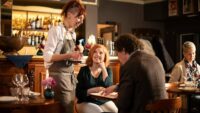 Edmonton offers some incredible restaurants with unbeatable ambiance, the perfect setting for a romantic dinner for two. Some of our favourites include:
You Wear Blue, I'll Wear Orange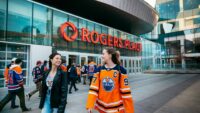 What's more romantic than cheering on Connor McDavid and the Edmonton Oilers as they battle it out on the ice? Okay, maybe a few things, but there's nothing quite like heading out to the ICE District with that special someone to bask in the energy that is Oilers Nation! Make sure to grab a beer or bite at the Canadian Icehouse or Banquet beforehand, with Rogers Place sitting just a few steps away! It's the newest and hottest way to pre-game as close to the action as possible.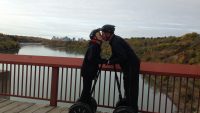 Looking for a fun and unique way to impress your companion? Venture around the city on a segway tour together with River Valley Adventure Co. Your guide will share some of Edmonton's history and provide tips as you cruise along the trails. The only challenge will be keeping your eyes on the road, and not on your beautiful date.

Rocky Mountain Wine & Food Festival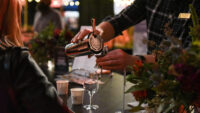 Sip, savor, and enjoy a romantic evening for two at the Rocky Mountain Wine & Food Festival! Discover a world of fine wines, spirits, and beers, plus indulge in tantalizing bites from top local eateries. Let the flavors of the evening become a symphony of love notes for your hearts to savor.
November 3-4