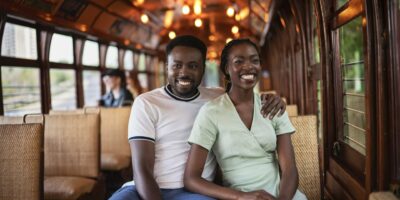 Transportation in Edmonton
Planes, trains and automobiles! No matter where you're coming from or how you get here, Edmonton can easily be visited in any season. Once you arrive, getting around is a breeze.

Transit (ETS) - Edmonton Transit Service provides bus and light rail transit (LRT) services around the city. Catch a bus at one of our Transit Centres or jump on the train at one of the LRT Stations across the city. You can pay per trip or get a day pass.
Arc is Edmonton's electronic fare payment system and is a convenient way to pay for and take transit. No need to deal with paper passes or exact change, as riders can simply tap on and off transit using an Arc card or single-use Arc ticket. The Arc card can be used when traveling on regional buses serving X, Y, Z. Visit myArc.ca for more information.

Plan your trip at edmonton.ca/transit.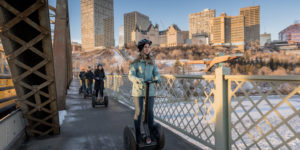 Taxis, Car Rentals and More
Taxis - Edmonton offers a multitude of cab companies to help you get on your way.

Car Rentals - Edmonton has most of the major car rental companies (e.g. Enterprise, Budget, Thrifty etc.) to help you get on your way.

Pedway System and Maps - An extensive system of pedestrian walkways (above and below-ground) connects most major downtown buildings and the LRT.

Cycling and Walking - Edmonton has over 200 KM of bike and walking trails to explore.

You can also travel in style with Prestige Limousine or Champagne Limos Ltd.!

Finally, Edmonton now has electric scooter sharing available in select areas. Bird Scooters or Lime Scooters are available for rent through their respective apps! Check the City of Edmonton website for more details regarding regulations and safe travel.
Accessibility in Edmonton
Bean Gill is the co-founder and Executive Director of a rapidly growing non-profit organization called ReYu Paralysis Recovery Centre, a public speaker, and role model. Discover Bean's advice for Accessibility in Edmonton – from parks, to attractions, to dining, transportation, and more!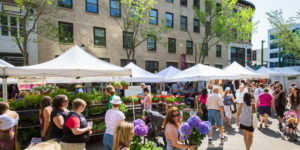 Most of our streets and avenues are numbered, making it simple to locate addresses. Numbered avenues run east and west, the numbers going up as you go north, e.g. 103 Avenue is north of 102 Avenue. Numbered streets run north and south, the numbers going up as you go west.


The center of this numbering system, located downtown, is 100 Street and 100 Avenue.