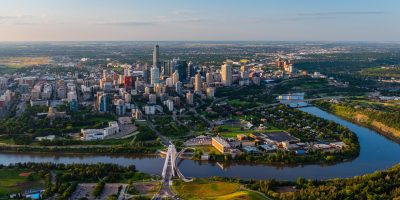 Guidance for Event Organizers during COVID-19
To help with the risk mitigation process of cancelling or postponing an event, we have dedicated this page for events rights holders and organizers in response to the growing concerns in the events industry. This advice is based on the current guidelines from government and health authorities in relation to the COVID-19 virus.

For wider tourism industry advice visit https://exploreedmonton.com/industry/covid-19.
If your event is not affected by the current government guidelines and you have yet to cancel or postpone, we encourage you to check regularly for updates from the health authorities and from the resources listed below:
Event Cancellation & Postponement
Should your event be impacted by COVID-19, we encourage you to consider the following to ensure you are well prepared in managing the cancellation and/or postponement process:
Review your insurance policy for cancellation coverage and contact your insurance provider to discuss the terms of your coverage
Engage in discussions early with key stakeholders and operational partners before deciding to cancel or postpone an event  
Review your budget and consider wider obligations to your accommodation providers, contractors, suppliers and customers, to understand any financial implications linked to cancellation or postponement
Consider potential impact on funding and sponsorship agreements 
Consider potential impacts on performers, participants, staff and volunteers 
Consider options to postpone or alternative delivery solutions e.g. behind closed doors approach, use of livestreaming 
Check your ticketing terms and conditions and ensure that you are clear about your ticketing refund strategy and that the impact of cancellation or postponement is understood and communicated effectively to your customers  
If you do not have one in place, a communications strategy is advised in order to inform your stakeholders, staff, attendees / ticket holders, media, contractors, suppliers and general public 
Check that you have adequate staff available to be able to deal with refunds, enquiries and crisis communications 
Consider whether your website or ticketing systems are capable of handling increased traffic 
Understand the cascading impacts on your event (athlete availability, need for scheduling changes) from national or international postponements, even if your event is late in 2020 or beyond.
If your event is taking place in Canada, check to see if you qualify for any economic support from the Government of Canada - head to the Government of Canada website for more information.

Thank you to our friends at Events Scotland for creating these tips and allowing us to share them.