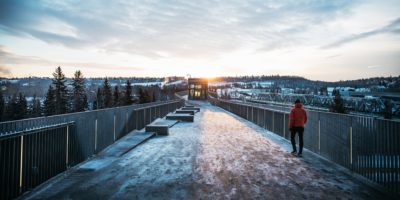 Your Industry Research Hub 
Research That Propels Edmonton Tourism Forward
Let's face it... our world is changing rapidly, and so is the tourism industry. Our research team recognizes that for Edmonton to drive visitation year-round, there must be an ongoing commitment to understanding our key markets.


The Research Team is an important portfolio of work managed by a small team responsible for finding and analyzing valuable information that will positively impact Edmonton's visitor economy. Our research helps the decision makers at Explore Edmonton assess information to make those choices that impact our city and its tourism development.


As a stakeholder in Edmonton's Tourism industry, our research helps you gain a better understanding of Edmonton's local tourism market. By gaining a more in-depth understanding of visitors' preferences, stakeholders can pivot their outlook on areas such as business priorities, services offered, and more.
Want to Learn More About the Edmonton Tourism Industry?
Did you know? Explore Edmonton has an industry newsletter that goes out monthly. The content is directed at, and curated for, Edmonton's industry partners. If you are interested in subscribing, please follow this link. Our research team will also include data and research updates monthly in this newsletter.