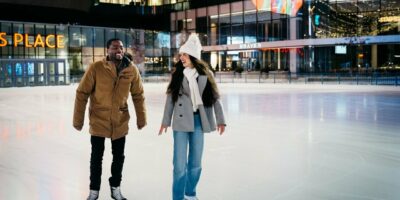 Research On Edmonton Resident Sentiment
Edmonton's Net Promotor Score (NPS) is 4 points lower than it was in the fall of 2021. This decrease could be caused by many reasons so it's important that we consider how it changes over time in varying circumstances not each individual score. The real point here is that our local NPS is very low, and that we need to understand why locals not only do not recommend Edmonton as a place to visit, but potentially discourage visitors from coming here.


Let's consider what the community believes is most concerning to them. Concerns related to the economy and personal finances are most important, with social issues, like access to health care, crime, and climate change, close behind.


The largest and perhaps most positive point to note here is the drastic drop in concern about COVID-19 since fall of 2021. It has dropped to one of the least concerning elements people have, but the most concerning elements, again relating to economic and socio-economic issues, are likely symptoms of covid such as inflation and long ques in the health system.
Overall, Albertans are active participants in their community, meaning they attend quite a very experiences or activities, with some seeking out new ones, and some sticking to their specific tastes.


However, Edmonton has a high proportion of people the fall within the 'selective' or 'guarded' participation level. 54% only experience a small number of specific activities throughout the year. Although this is aligned with the provincial average, we need to understand why people seem to avoid trying new things.
The questions we should be asking is "why are some locals more selective, or guarded, in their activity level within the community?"; and "does this affect one's sentiment toward Edmonton, and ultimately their willingness to recommend?".


By answering those questions, we can determine the causation of their choices and identify how we can adapt our efforts to meet their needs. In the last iteration of resident sentiment, 53% of those surveyed claimed that one of the reasons they did not attend an event was because "[they] usually only here about them after they've happened". So, perhaps for many it's a timing issue about how these events/experiences are communicated; or it could be that the more selective audiences aren't being addressed.


What about activity in local stewardship and activities around community benefit? We can see that 65% have donated to a local charity at least once, and 55% of people claim that they have recommended their destination to someone at least once. However, these are often not regular occurrences. Only 14% of people recommend visiting their community to visitors often.


43% of locals have volunteered for a community group, cause, or event at least once, but only 14% do it regularly. In fact, over half of us never volunteer. And although these kinds of charitable acts aren't directly associated with tourism, there is some evidence that suggest someone who volunteers more often can begin to develop a deeper sense of place within their community, and become more socially active in that community. What we see is an indirect effect between volunteerism and how active locals are within their city, which as we just discussed, may influence the Net Promotor Score (NPS).
Generally, people feel that they are at least partially informed on how tourism impacts our city. We see that only 14% of people don't feel informed at all, however; Edmonton understands that local attractions, hotels, and nature areas fall within the realm of tourism. However, many don't see that so many businesses or amenities are directly related to the visitor economy. Only 41% of people understand that airports are in direct partnership with the tourism industry. Convention centres 25%. These are two of Edmonton's most prominent tourism industries.


An interesting thing to note when locals are thinking about tourism and it's impacts: generally, people only think of tourism on a macro scale, they don't think about their direct relationship with the visitor economy. We can see clearly that when the questions change talking about the overall benefits of tourism the responses are very strong. As soon as the questions become more personal, the responses start to fall. 88% of locals believe tourism positively impacts Alberta, but only 35% of locals can see that tourism impacts their daily life.


Destinations like those in the Rockies (Banff/Lake Louise and Jasper) don't have this problem, because their economies rely heavily on tourism. Here in Edmonton, the effects that tourism has on the economy isn't as obvious. If we are hoping to discuss tourism directly to locals, talking about how it impacts the economy may not be as impactful as explaining how tourism supports them directly in terms of recreational opportunities, or the major events that come through our city for example.
Despite the low NPS and the lower level of knowledge about the industry, Edmonton believes that we need more tourists and visitors, especially from within Canada, but international visitors as well.


And we can see that Edmonton, more then almost ever other destination in Alberta, would welcome more visitors. We simply need to become advocates of our own city and take part in the countless experiences this city has to offer.