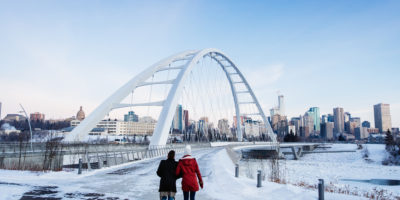 The Value of the Visitor Economy
The impact of the visitor economy has significantly grown in importance and we will continue to lead its success as we work in partnership with the City of Edmonton, our stakeholders, community partners, and businesses that depend on revenues from the tourism industry.

From bricks-and-mortar stores to transportation services to activity centres, each rely on the tourism industry to draw visitors to our city who will, in turn, contribute to Edmonton's prosperity. More visitors means more dollars going into our local businesses.

Not only does the visitor economy create jobs and generate revenue, but it also drives awareness to our amazing city, in turn, inspiring people to make it their home.

Edmonton has a long history of hosting major sport and cultural events, as well as meetings and conventions.

In 2019, Edmonton Tourism and our two venues (Edmonton Convention Centre and Edmonton EXPO Centre) contributed over $250 million in economic impact to our local economy. While 2020 hasn't yielded results quite like last year due to COVID-19, we will continue to look forward.

We are committed to our mission, to showcase and inspire more people to visit Edmonton for exceptional experiences, while also enriching the quality of life for residents, and creating economic prosperity.

Along the way, we are here to support you through the many programs and services we offer.