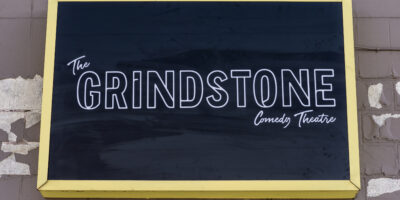 The 11 O'clock Number
Get your laughs in with an award-winning improv musical!
Saturdays from October 14 to December 30
Time

Street Address

Grindstone Theatre - 10019 81 Ave NW, Edmonton, Alberta
Join the Grindstone Theatre for their 12th season of the award-winning improvised musical comedy: the 11 O'clock Number! Every Saturday, actors and musicians improvise a brand-new musical comedy on the spot, based on audience suggestions. Complete with twisting plots and showstopping numbers, laughs are guaranteed. You have to see it to believe it!
Shows run every Saturday at 9pm until December 30 at the Grindstone Theatre.
Tickets available at the Grindstone Box Office or online.