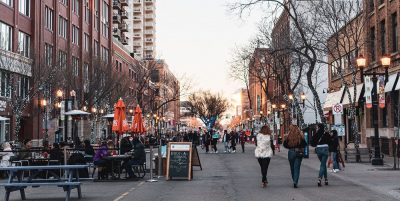 Al Fresco on 4th
Explore the 104th Street Promenade!
Every Saturday from June 12-September 18
Time

Street Address

104th Street, from Jasper Avenue to 104th Avenue, Edmonton, Alberta
Al Fresco on 4th is the perfect way to spend a weekend outdoors and wander iconic 104th Street! Explore extended restaurant patios & food trucks, make your way through Michael Phair Park, discover local retail vendors and so much more. This iconic street comes alive every Saturday this summer - don't forget your sunscreen, your shades, and your thirst for adventure!