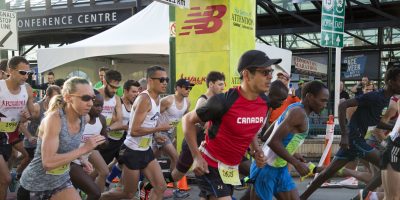 Servus Edmonton Marathon
Push yourself and achieve a new personal best!
August 15 – August 31, 2021
Time

Street Address

Virtual Event, Edmonton, Alberta
Lace-up your sneakers, because this year the Servus Edmonton Marathon is going virtual! The event will be capped at a limited number of registrants, so sign-up early to guarantee your spot. Maybe you'll hit the full or half marathon, or stick to the 10K or 5K. Whichever you choose, its fast and flat to the finish. Your bucket list just got a little bit lighter!

For 2021, registration is only open for Canadian residents only. The Marathon will welcome international participants back for our event in 2022!