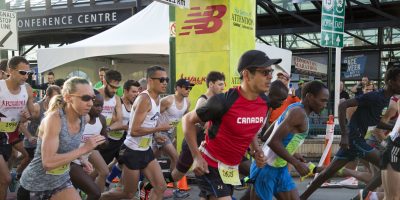 Servus Edmonton Marathon
The friendly-marathon
Your bucket list is about to get lighter. This is the year you finally do it...the Servus Edmonton Marathon!
The Servus Edmonton Marathon takes place on August 20-22, 2021. It will once again take participants on a route overlooking Edmonton's beautiful river valley and through several of Edmonton's historic and scenic neighbourhoods, starting and finishing at the Edmonton Convention Centre.
The family-oriented weekend includes an ABC Kids 1km, 5km, 10km, 21.1km and marathon run/walk events. This marathon is a Boston qualifier for 2022.