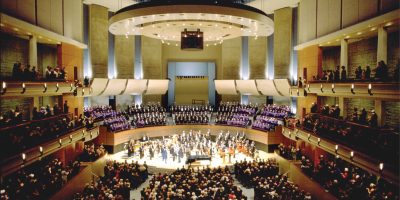 Holiday Magic
Come enjoy a seasonal symphony!
December 18 – December 22, 2021
Time

Street Address

Winspear Centre - 4 Sir Winston Churchill Square NW - Corner of 99 Street & 102 Ave, Edmonton, Alberta
Your Edmonton Symphony Orchestra is ready to put you in the holiday spirit! Hop in a sleigh and jingle all the way to a concert brimming with holiday magic. In addition to songs such as Frosty the Snowman, Silver Bells, and Rudolph, the Red-Nosed Reindeer, the program will include music from How the Grinch Stole Christmas, Home Alone, Frozen, and Harry Potter.