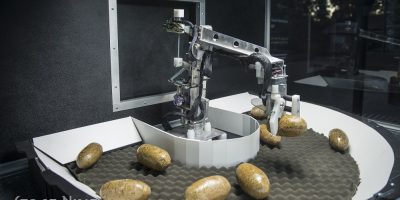 Expedition: Dinosaur
Discover a world of giants at Telus World of Science!
July 1 – September 5, 2021
Time

Street Address

11211 142 St NW, Edmonton, Alberta
Travel back in time and walk among the largest creatures to ever call Earth their home in Expedition: Dinosaur. Become immersed in a pre-historic landscape, surrounded by life-size and lifelike animatronic dinosaurs, as their realistic sounds and movements create an encompassing atmosphere of ancient beasts.

As you travel through the exhibition you will explore the fascinating world of dinosaurs and learn all about the everlasting hunt for their fossils in the early 20th century. Guests of all ages will step into the shoes of paleontologists and archeologists, discovering interactive cabinets filled with excavation artifacts and fossils, including the chance to practice the delicate art of extracting dinosaur bones from the earth. Expedition: Dinosaur® was created by Stage Nine Design and is distributed by Exhibits Development Group.

But wait, there's more! Opening July 1 in IMAX "Dinosaurs of Antarctica" introduces audiences to the amazing and bizarre prehistoric creatures that inhabited Antarctic forests and swamps hundreds of millions of years ago. Don't miss this exciting experience!