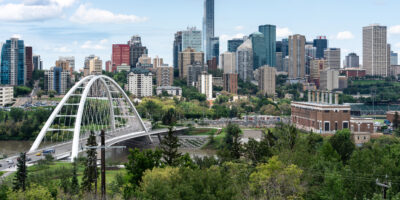 Downtown Live
Head Downtown for a summer series of live performances!
July 21 – September 30, 2021
Time

Street Address

Various locations around downtown Edmonton, Alberta
Presented by the Downtown Business Association, Downtown Live is a summer series of live performances at various venues across Downtown. Starting July 21, 2021 catch one of 50+ micro-events, whether it's an indie singer on a restaurant patio, an opera performance overlooking the river valley or a breakdance group in a Downtown park. It's an unforgettable summer of music, theatre, dance and the performing arts in unique Downtown locations. Make sure to stay updated because new shows are announced weekly!