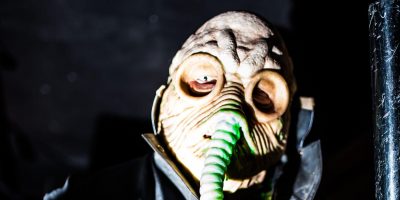 Deadmonton Haunted House
Get your scream on this Halloween!
Select dates between September 24 - November 7
Time

Street Address

7031 Gateway Blvd., Edmonton, Alberta
Last year, Deadmonton abducted you and whisked you away to Area 51. Now, armed with the strange knowledge gathered from within that mysterious site, the diabolical minds behind Deadmonton Industries attempt to warp the fabric of time, space, and even reality. Join them on a twisted trip down the rabbit hole and into the warped minds of madness!
Once you've conquered the main haunted house, see if you can survive a stroll through Dusk - Rise of the Dead. This New Orleans-inspired cemetery is sure to leave you howling!
This is a haunting experience unlike any other. Get your scream on at Deadmonton Haunted House!