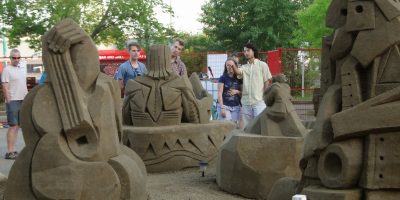 Boardwalk Sand On Whyte
More than your average sand castles.
June 25 – July 4, 2021
Time

Street Address

Whyte Avenue and Gateway Blvd., Edmonton, Alberta
You've heard of Ice on Whyte, now we've got Boardwalk Sand on Whyte. Sand carving is a world-wide performance art phenomenon, much like ice carving, and it's returning to Old Strathcona this summer. So much more than your average sand castles, these carvings are incredible works of art, and there's no risk of getting washed away by the tide.

Award-winning sand carving artists will create an exhibit with 50 cubic yards of sand. Their masterpieces will come to life in front of your eyes - you have to see it to believe it!