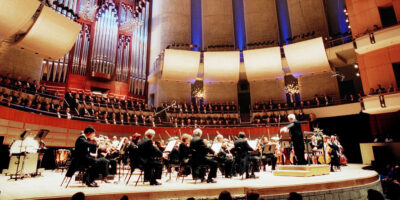 A Very Merry Pops
A holiday favourite.
December 16 – December 18, 2022
Time

Street Address

Winspear Centre - Sir Winston Churchill Square NW - Corner of 99 St & 102 Ave, Edmonton, Alberta
Edmonton Symphony Orchestra's holiday favourite: A Very Merry Pops, returns! This joyous program includes hits such as O Holy Night, Winter Wonderland, The Dreidel Song, selections from The Nutcracker, Carol of the Bells, What Child Is This?, Rudolph the Red-nosed Reindeer, Jingle Bells, Home Alone, and more! Soprano soloist Miriam Khalil, The Greenwood Singers, The Cantilon Chamber Choir, and Mad Cat Swing join the musical festivities.