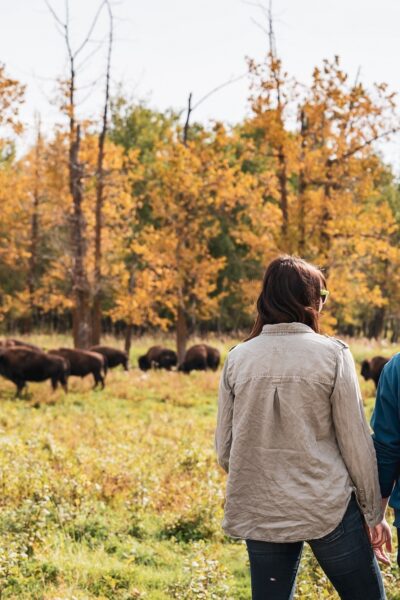 Things to Do in Edmonton in October
And just like that, we bid September farewell and welcome sweater weather! Fall into autumn and check out our list of things to do in Edmonton this October.
It's Spooky Season, Witches!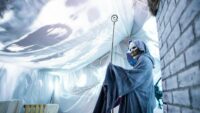 A fog rolls up over the hills of the river valley. The newly fallen leaves crunch under your feet. The spookiest time of year is right around the corner. Here are a few of Edmonton's scariest events that will make your inner witch/warlock jump for joy. Stay tuned for our Halloween blog highlighting more spooky events around town!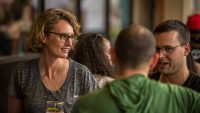 Litfest
Your favourite non-fiction stories come to life off the page at Litfest! Avid readers connect with writers through a series of events, great conversations, and immersive readings. Don't miss this exclusive opportunity to interact with some of the best-selling, award-winning, and emerging authors of books, magazines, and films!
October 12-22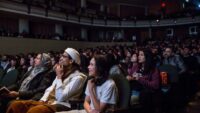 Mosquers Film Festival
Immerse yourself in a captivating showcase spotlighting short films curated from visionary Muslim Filmmakers worldwide at The Mosquers. This extraordinary festival aims to educate, entertain and build bridges by showcasing talent and the diverse Muslim experience. What began as a local competition fifteen years ago has evolved into a phenomenon, drawing in filmmakers and audiences from around the world.
October 14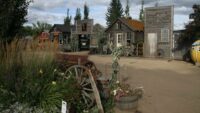 Prairie Gardens is a 35-acre fully operational farm offering a variety of educational, fun, and above all delicious culinary experiences for you and your family to enjoy. Visit the 15-Acre U-Pick Pumpkin Patch and choose your perfect pumpkin right off the vine! While pumpkins last, it's first come, first serve. The Farm also features more attractions than you'll have time to visit, including a petting zoo full of cute animals, a corn maze to lose yourself in, easy-going wagon rides, roasting campfires, and an endless lineup of seasonal activities.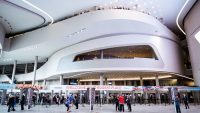 One of the best parts of Edmonton's ICE District is the chance to have an evening out plus catch a great show all in one place! Check out all of the upcoming concerts at Rogers Place:
Daniel Caesar (October 5)
Godsmack (October 12)
Wu-Tang Clan & Nas (October 13)
Guns N' Roses (October 19)
Dermot Kennedy (October 20)
The Doobie Brothers (October 24)
TOOL (October 25)
For more incredible live music, catch Black Veil Brides at the Edmonton Convention Centre (October 11) and ZZ Top at the Edmonton EXPO Centre (October 12).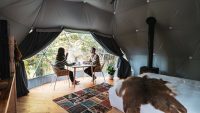 Geo Domes where the Bison Roam
Take your camping experience to a whole new level with the Geo Domes at Elk Island Retreat. Nature meets comfort in this glamping experience designed for memory-makers. The domes include a fireplace gas heater, making them perfect for chilly fall nights. A queen-sized bed, Nespresso coffee maker, and in-suite lighting equals a great choice for those who want to get away from the hustle and bustle of the city without ditching the comforts of home.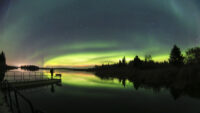 Gateway to the Stars
Experience the wonder of Elk Island's night sky with Gateway to the Stars. In the heart of the Beaver Hills Dark Sky Preserve, escape the city to gaze upon the countless stars in our galaxy and learn to navigate from one constellation to the next. Campfire and a friendly park interpreter are included.
Fridays and Saturdays from October 6-24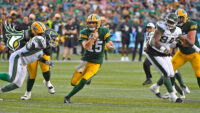 Antler Up
Grab your friends and head out to witness some of the city's best outdoor sporting events. Edmonton loves its football! Grab a drink, a hot dog, and join the fun-loving fans at The Brick Field at Commonwealth Stadium. Cheer on the Elks as they battle it out on the field against the Montreal Alouettes!
October 14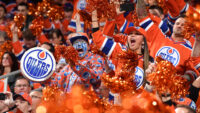 Return of the Orange and Blue
The NHL is back! Cheer on Connor McDavid and the Edmonton Oilers as they battle it out at Rogers Place in Edmonton's ICE District. Find over 18,000 seats with awesome sightlines, spacious concourses for all levels with great food and beverage options, and the latest technology including the largest true high-definition scoreboard in the NHL. After the game, grab a bite or cocktail at one of the ICE District's local joints!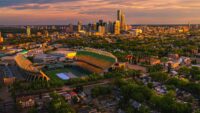 Tim Hortons NHL Heritage Classic
Get ready for an ice-cold showdown that's been two decades in the making! Hockey history will be rewritten as the Edmonton Oilers face off against the Calgary Flames in the seventh installment of the epic NHL Heritage Classic series. The stage for this thrilling clash is none other than the iconic Commonwealth Stadium in Edmonton, which will be transformed into a winter wonderland for this unforgettable event.
October 29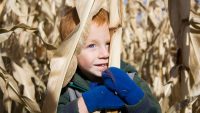 From the air, the maze looks like an artistic pattern. On the ground, the Edmonton Corn Maze tests your sense of adventure (and direction). Though the correct pathways can be walked in under 30 minutes, most visitors will require about one hour to travel through more than 5 km of twists and turns and 85 decision points. It makes for a corn-tastic day!
Open until October 22

Rewards with Every Booking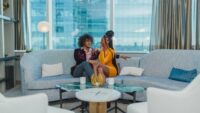 Looking for the best hotel deals in Edmonton? Look no further! Edmonton's Best Hotels offers the best accommodations in the city at the best price!
Book and receive free rewards:
Stay one night and receive $50
Stay two nights and receive $150
Stay three nights and receive $225