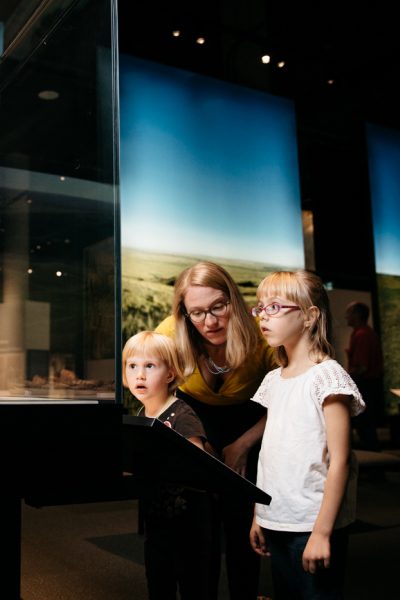 Things to do in April
Ah yes, April... the time of the year where summer begins to tease you with bright blue skies and warm sunshine, but also brings a crisp breeze that leaves you wondering if there is one more glorious snow day left before the flowers bloom. Either way, one thing that we do know for sure is that there are plenty of things to check out around Edmonton this month!
The Candidate and the Party
Two world-premieres. Two theatres. One Cast. What could go wrong? The Candidate and The Party are a pair of fast-paced, frenzied comedies where members of the cast race back and forth between the Maclab Theatre and The Club to appear in two different shows running simultaneously.

The Party is an immersive production, in which the audience are guests at a political fundraising party where secrets are revealed and scandals are set in motion. The Candidate takes place nine months after The Party and features a politician poised for national victory who is faced with a scandal and must scramble to avoid it. Both plays are stand-alone and can be enjoyed separately. But, you'll be in for a richer experience if you see both!
March 30 - April 21


Legends of the Northern Sky
This April, be among the first to see TELUS World of Science – Edmonton's new full-dome show, Legends of the Northern Sky. Legends of the Northern Sky follows Ocek, the fisher, as he and his band of animal friends take a dangerous expedition to retrieve summer and learn how the giant bear Mista Maskwa, was finally tamed by a brave band of birds. This stunning new full-dome show honours the legends and wisdom passed down through the generations by the Indigenous peoples of the western plains of Canada. It is also the first show produced by TELUS World of Science – Edmonton in more than 30 years.
Beginning April 10
It's a 'Beautiful Day' to sing and sway with Michael Bublé. The Canadian singer-songwriter is returning to the stage with a cross-country tour to serenade his devoted fans once again. Watch as Bublé sings some of the most iconic songs of pop history, like 'Haven't Met You Yet,' 'Home,' and 'Feeling Good.'
April 15
Vikings: Beyond the Legend
Did you know that Vikings never wore horned helmets? Well, now you know! Forget about the Vikings you've seen in the movies and head to the Royal Alberta Museum for an immersive experience that will bring this ancient era to life. Row a Viking ship, wield a sword and feed your curiosity for the explorers, traders, farmers and artisans who changed the course of history. Don't miss the first feature exhibition at the new Royal Alberta Museum.
April 18 - October 20
The Edmonton Poetry Festival celebrates the poetic art form with leading local, national, and international poets! This festival brings you everything from slam poetry to classic sonnets (and all the Haikus in between). It doesn't matter what age you are, what culture you come from, or whether you fall for edgy new works or jump at reading pastoral ballads; there's something for everyone at this festival.
April 22-28
You won't be saying 'Thank U, Next' to this 'Dangerous Woman' when she brings her Grande sized vocals to Edmonton. With her powerful and astonishing range, Ariana Grande has emerged as one of the most magnetic and massively successful performers in pop music today.
April 25
Edmonton Tattoo and Arts Festival
You'll have no regrets after heading to the Edmonton Tattoo & Arts Festival when it makes its return to the Edmonton Expo Centre April 26-28. Join over 275 of the best local & international artists for a full weekend of amazing tattooing, unique retail exhibits, jaw-dropping entertainment, and celebrity artists. Friday night will be Adult night, so you can grab a drink and check out the ink! The night also features edgier entertainment not suitable for all ages.
April 26-28
Go on a River Valley Adventure
Segway the day away (or bike, walk, or hike) around Edmonton's river valley! River Valley Adventure Co., located in the heart of the river valley, is where you can find Segway tours, mountain bike rentals, and sports equipment just waiting to be put to good use.