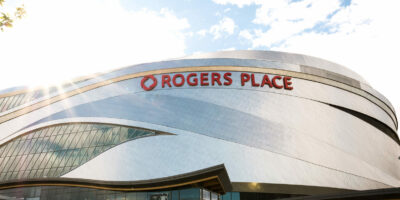 IIHF World Junior Hockey Championship

Welcome to Edmonton. We camp with bison, party under the aurora, and surf on the prairies. From cruising through North America's largest stretch of urban parkland, to shopping at a mall and entertainment centre that spans over 48 city blocks, Edmontonians have never been afraid to do things a little differently. Edmonton is a vibrant urban centre in the heart of the wilderness, the largest northernmost metropolis, and the capital of Alberta, Canada. As one of Canada's youngest major cities, Edmonton shines as an arts and culture hub with festivals and events happening year-round.

The excitement of the IIHF World Junior Hockey Championship is coming to the city's iconic arena, Rogers Place, in the heart of downtown's Ice District. A holiday tradition for millions of hockey fans across Canada and around the world, the most exciting hockey of the season hits the ice this December 26, 2020 to January 5, 2021.

Explore the city before, after, or in between slap shots. From taking your taste buds on a journey to some of the nation's best restaurants, to experiencing the glory of the northern lights from our dark sky preserves, there is so much discover in Alberta's capital.


Plan Your Stay in Edmonton
Choose your Edmonton Adventure
Whether you're a festival hopper, an outdoor adventure seeker or a first-time visitor, discovering all the things to do in Edmonton starts here.