Outdoor Winter Fun in Edmonton
Winter in Edmonton is a breath of fresh air! Adventure in your own backyard this season as you discover adrenaline fueled adventures and incredible outdoor experiences around the city. After all, it's only cold if you're standing still. With plenty of space to roam, Alberta's capital is the perfect place to admire the pristine white landscapes and connect with nature. Your winter bucket list starts here!
As your favourite attractions, experiences and restaurants reopen, be sure to continue practicing safe physical distancing, frequent hand washing and following the guidelines put in place to keep everyone safe. Note: many experiences are currently operating at limited capacities.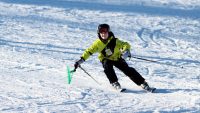 If you're looking to level up your skiing or snowboarding game, Snow Valley Ski Club is a great place to gain confidence over 20 acres of skiable terrain. There's nothing quite like the feeling of flying down a run as fresh powder flies through the air. Snowboarders can soar over two terrain parks, offering beginner to advanced features and man made jumps. Hit the slopes with private and group skiing, snowboarding, cross-country, and ski racing lessons and more. After a day of outdoor adventure, warm up in the lodge where glass walls offer beautiful vistas overlooking Edmonton's Rainbow Valley.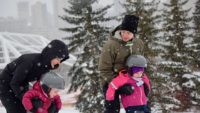 You don't have to leave the city to hit the slopes! Located in the river valley, directly across from downtown Edmonton, the Edmonton Ski Club is a true urban outdoor recreation centre. Whether you are strapping on skis or a snowboard for the first time or just want to be active outdoors, the Edmonton Ski Club has a program for you. They also offer equipment rentals, affordable day-rates, an outdoor heated patio, snow tubing and incredible views of the Edmonton skyline. You have to ski it to believe it!
River Valley Adventure Co.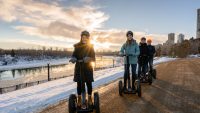 Most people think summer when they think Segway. Pictures of sunny days and green grass come to mind. Well, in Edmonton the sunny days stretch into the winter and so does our Segway season! Explore North America's longest continuous trail systems in the heart of Edmonton's river valley with River Valley Adventure Co. It's where the bold traveller breaks off from the beaten path and makes their way into the wild no matter the weather. Don't worry, you'll get a quick lesson first, then you'll ride in style while your guide shares some of Edmonton's natural history and wonders along the way.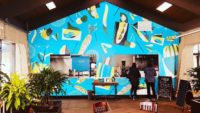 Located in the heart of Hawrelak Park, Culina on the Lake offers up tasty items to-go that pair perfectly with a day of outdoor adventure. Just head to the pavilion in the centre of the park! Enjoy a burger or gourmet hot dog, and kids will love the classic grilled cheese or pyrohy bowl. Once you're fuelled up, you'll be ready to skate, snowshoe or to explore the many trails that wind through one of Edmonton's most beautiful parks on foot.