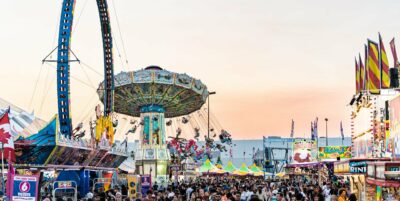 What Does it Take for Explore Edmonton to Get K-Days Off the Ground?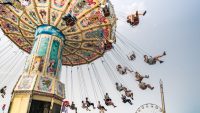 Even though the Community Initiatives and Agriculture (CIA) team starts working on K-Days about 18 months in advance, it doesn't make the lift any lighter in the summer.


"I have slept overnight at the fair on a few occasions," said Amanda Frigon, director of the fair. "It's not often, but it does happen."


During K-Days, she says she'll get between 25,000 and 35,000 steps a day: for those without a step counter that's between 20 and 30 kms.


Frigon wouldn't have it any other way though, she started working with K-Days 16 years ago and has never looked back.

"I love that my job would be to create an environment that provides an opportunity to bring the community together, to have fun and create lifelong memories," said Frigon.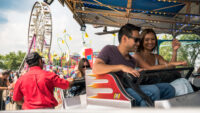 Of course, she doesn't do it alone. There are 274 full time staff at Explore Edmonton and 160 of them are involved with K-Days in some way. Of the 958 part-time staff with the corporation, all 958 of them are involved with K-Days.


Explore Edmonton hires more than 450 temporary staff for K-Days alone. In this market, it's no easy task to find those seasonal workers, but this year, hosted a job fair and had to shut down early because of all the interest.

"This just goes to show you the popularity of this event and what it means to be a part of K-Days," said Arlindo Gomes, vice president of business development and venues management for Explore Edmonton Corporation. "This event also provides many Edmontonians their first job and valuable work experience. There's also a large group of people who love to be part of the excitement and the opportunity to earn extra income."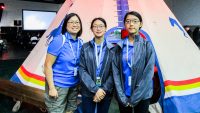 And what event isn't complete without volunteers? Explore Edmonton is so lucky to boast over 4,000 volunteer hours worked during K-Days.


You need that (wo)manpower behind an event like this. Explore Edmonton works with over 50 contractors for the setup, rentals or execution of the event alone. That includes North American Midway Entertainment who operates and staffs the rides. There are also more than 325 vendors on the midway and the Market Hall within the Explorium, and we work with over 150 community partners involved in K-Days programming.