Check out our handy guide to the best things to see and do in Edmonton, Alberta. Interested in arts and culture? Out-of-the-box restaurants? Must-see local hot spots? We've got all that and more. Discover the unique neighbourhoods and districts that make the city so unique, then plan your Edmonton bucket list with experiences, festivals and attractions that tick all your boxes.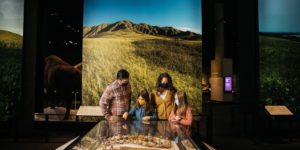 Eat up. Drink up. Save big.
Our Explore Edmonton Discount Passes are the perfect way to save big while exploring the city's iconic restaurants, breweries and cafés.