Celebrating Tourism in Canada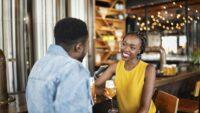 Let's celebrate Tourism Week 2023!


This initiative, led nationally by the Tourism Industry Association of Canada (TIAC) and provincially by the Tourism Industry Association of Alberta (TIAA), is seen as a time to celebrate the industry's incredible contributions to the lives and the livelihoods of the people in our local communities.

We know the ways that travel can impact each of our lives, discovering new places, experiencing new cultures, learning and growing. There is a transformative power to travel, and it matters deeply to many of us.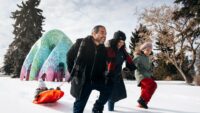 Not only does the tourism industry strengthen our economy, but it also helps enrich the quality of life for residents. Tourism helps to sustain experiences in our community, such as museums and festivals, that make life richer for those of us who live here.


The rebuilding of our beloved sector is underway and gathering momentum in our community! There's no better reason to celebrate Canada this year than it being the first peak season without any pandemic-related restrictions at the border.


This year's event takes place April 24-30, 2023, and the theme was chosen to recognize the fundamental economic and sociocultural importance of the sector in communities from coast to coast to coast - CANADA: Powered by Tourism!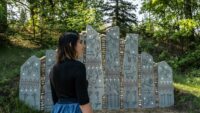 One out of every 10 workers in Canada has a job related to tourism.
At the end of 2019, tourism accounted for 748, 000 direct jobs and just over 2 million in total. In 2020, direct jobs decreased by 533, 000 (or 30%) and all related jobs dropped by 23% to 1.6 million.
Tourism hit an all-time high of $105 billion at the end of 2019. By the end of 2020, this dropped to $53 billion.
The latest Destination Canada data suggests that domestic spending is expected to fully recover in 2023; US spending will reach 2019 levels in 2024; and overseas international visitation will recover in 2025.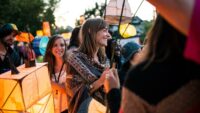 Join the Explore Edmonton team, and fellow tourism industry peers, for a townhall and networking reception to champion tourism in Edmonton with programming that energizes, invigorates, and inspires.

Mentorship Moment: Sustainability in Tourism

Explore Edmonton invites you to take part in a free online panel discussion that is meant to serve as a learning opportunity for anyone who wants to gain more understanding about sustainability in tourism.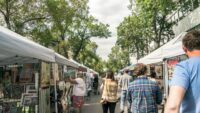 Looking to celebrate Tourism Week online? Check out our comprehensive tool kit that includes key messages, sample social media posts, and more general information about the events during the week.