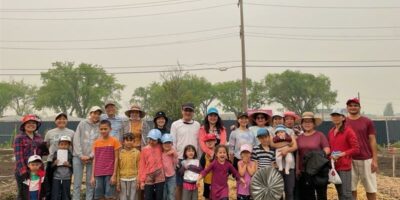 The Power of Connection and Community at the Urban Farm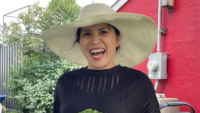 Rebecca Nguyen has always had a green thumb for gardening and is now using her passion to help other newcomers feel connected to their roots in a new community.


After immigrating to Canada from Vietnam in 2016, Nguyen was introduced to the Edmonton Urban Farm as the lead with the Vietnamese Community Family Garden with the Multicultural Health Brokers Cooperative (MCHB). In her few years with the farm, Nguyen has experienced the transformation of the Urban Farm not only being a space to garden, but how the Urban Farm has become a gathering place for newcomers looking for a community.


Through the MHCB, community members like Nguyen have a space to learn more about gardening and farming techniques, meet rabbits and watch bees, or just pause and enjoy the flowers and nature. Many gardeners like Nguyen at the farm often grow vegetables used for cooking culturally favorite dishes and may share recipes or cooking tips with each other.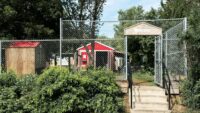 "The Edmonton Urban Farm is a safe space for individuals of all ages to explore and learn," says Nguyen. "It's inspiring to see so many other communities growing different items in their own gardens. If I want to learn more about what they are growing, they will take me in with open arms and work with me. Community at the farm is what everyone is passionate about."


Eleven ethnocultural communities served by MCHB had garden plots in the past few years with more than 140 adults and 80 children taking part. Communities represented at the farm were Vietnamese, Somalian, Filipino, Sudanese, French African, eastern European, Eritrean, Ethiopian, Karen, and Afghani and Syrian.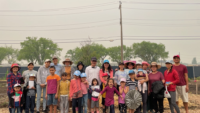 "The Urban Farm serves as a gathering place for everyone," said Nguyen. "In our garden plot, we had over 25 families participate, planting items like beans, lettuce, arugula, kale, beets, swiss chard, peas, onions, dill, and cilantro.. We were lucky to be able to harvest over 200 of produce last year, and this year is shaping up to be the same!"


Like many other farmers at the farm, Nugyen credits the Urban Farm for strengthening her mental and physical well-being. From hosting Saturday picnics with other community members, to being able to watch our children make new connections and memories through the hands-on children programming that the farm offers, Nugyen is thankful for the opportunity to continue to expand her community through the Urban Farm.


"For many of us, the Urban Farm serves as a place that continues to give us countless moments of joy and blessings. I am so excited for the future of this space and the opportunity that arises with each new growing season."