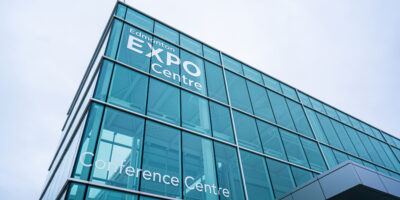 Safety Comes First for EXPO Events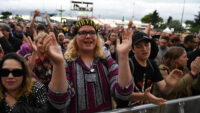 For a venue that welcomes 1.3 million visitors a year, safety and security is not taken lightly at the Edmonton EXPO Centre. In fact, most folks are unaware of how extensive the precautions are for the venue, which is the largest of its kind in Western Canada.

Lynn Schoug and Chris March know EXPO in a way most of us don't. With more than two decades of experience in the ranks of Safety and Security, these two have a handle on what it takes to run an event that prioritizes the well-being of guests.

Schoug is the Manager of Safety and Security at EXPO. She started off at EXPO (formerly known as Northlands) in 2002. Her career took her to various places from waitressing, to working the casino at the racetrack.

"I spent a year there and then left to have some babies," says Schoug. "As a mother, I wanted something part-time. I was told to try security for the hours."

Mothers tend to understand the ins and outs of safety. Schoug, who is now in the top security position has been working in security ever since.

"I was a security guard, I became a security supervisor, I was a manager…now look where I am," she says.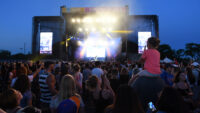 As for March, he's been with EXPO for 27 years. Currently, he is the Assistant Security Manager at EXPO.

"I started off in guest services, just guarding the door during WHL games and slowly progressed through different positions and eventually I landed here, in this role. My background is more back of house stuff for security. I look after the cameras, the card access, the alarm systems, and radio communications."

Needless to say, these two know their stuff.

"Our electronic dance music events fall under a city bylaw," said Schoug. "A part of that is coming up with an Emergency Response Plan (ERP) which outlines everything from where smoking areas will be, to where cool down areas are, and of course, we're required to provide water. We have harm reduction areas. We even provide condoms.

"At concerts, people will line up at the barricades near the stage and once they're there, they typically don't leave. So, water is made available, always. We bring pitchers around or even little cups. It's part of our Standard Operating Procedures."

The Emergency Response Plans are developed with the City of Edmonton, the Edmonton Police Service, Alberta Health Services, among others.

"It's a collaborative effort to make these events successful," says Schoug.

"We specifically tailor the ERPs to the events," adds March.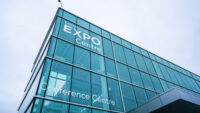 This year EXPO was able to purchase ID scanners to screen for anyone who has a history of being barred from other venues for things like violence.

"That info comes up when they're scanned and we can decide whether to let them in," says Schoug.

For this year's K-Days, EXPO has hired 200 staff for security alone.

Some of the precautions put in place include walk through metal detectors and special parking lot barriers to prevent vehicle attacks.

March, a relatively composed man, is nearly giddy when describing this piece of technology.

"If a vehicle hits it, it'll push back, dig into the pavement, and prevent the vehicle from going forward. The barrier itself will go up into the vehicles engine and disable the vehicle from within."

Throughout the interview, neither Schoug nor March skipped a beat when listing the various safety procedures required to keep things locked down. There is little spared in the way of safety precautions at EXPO, and we can be sure that with both on the clock, our events will run smoothly with peace of mind for guests.

When asked whether she plans to stay in security and safety beyond her two decades Schoug says:

"I'm just hoping to win the lottery one day."

Aren't we all.