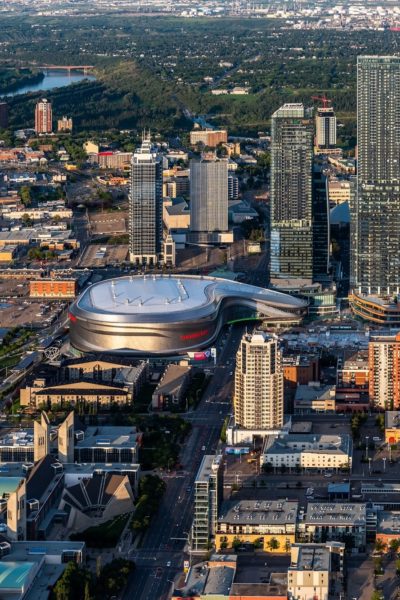 Edmonton, NHL Hub City 2020
The Puck Drops Here.
Edmonton and hockey go back - way back - all the way back to the Gretzky days, and the Edmonton Oilers have created a legacy and a passion for sport amongst Edmontonians. So it only makes sense that Edmonton would be one of two hub cities for the 2020 National Hockey League (NHL) season, and the destination of the 2020 Stanley Cup Playoff.

Unfortunately, the Oilers didn't take the cup, but the teams experienced the incredible hospitality and world class arena only Edmonton could offer.

For nearly three months, Rogers Place arena, the public plaza and JW Marriott Edmonton Ice District were home to hundreds of NHL players, coaches, and staff. With a priority on health and safety, the NHL season was able to happen successfully and was broadcast to millions of people around the world.

Hosting this sporting event makes Edmonton a city like no other and the experience we have gained will help Edmonton continue to lead the way in hosting more safe and successful events in the years to come.

We invite you for a look into the NHL bubble in Edmonton.

Learn more about hosting your meeting, or sports and cultural event in Edmonton:
People are recognizing that Edmonton is a wonderful place to do a big sporting event, so they have my vote as the # 1 host city.
Meet the teams at Explore Edmonton. We strive to make Edmonton a destination of choice, delivering year-round transformational visitor, guest and local experiences.