Our venue teams work toward the shared vision of being among North America's top performing venues, and plan to reach that goal through a commitment to generating positive social, economic and environmental impact.

National and international events who choose Edmonton will benefit from a team who works together to deliver exceptional outcomes. Operating under one management model, the Edmonton Convention Centre and Edmonton EXPO Centre leverage the resources and expertise of both venues and the visitor economy.
Destination GBAC STAR™ Accreditation
Edmonton is raising the bar for health and safety. Our facilities and hotels don't just look and feel clean, they're verified clean — backed by the Destination Global Biorisk Advisory Council® (GBAC) STAR™ Accreditation, Edmonton is the first and only Canadian destination, and one of only four destinations throughout North America, to have obtained the Destination GBAC STAR™ Accreditation.

Safe spaces for events, entertainment & conferences
Standardized cleaning protocols ensure all spaces are thoroughly sanitized before, during, and after your event. Health and safety highlights include:
Stringent cleaning protocols for all areas
Hand sanitizing stations throughout
Social distancing requirements and implementation methods
Standard cleaning schedules and methods for pre-event, duration of the event, end of each day, and post-event
Edmonton Convention Centre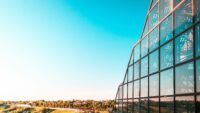 Our award-winning Edmonton Convention Centre provides a unique experience as soon as you step foot into the venue, travelling through the living atrium that not only overlooks North America's largest urban parkland, but showcases Edmonton's commitment to sustainability.

Recognized as one of five top performing venues in North America, the Edmonton Convention Centre brings people together to learn, innovate, trade and celebrate in the heart of downtown Edmonton's river valley.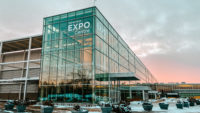 The Edmonton EXPO Centre is the largest venue of its kind west of Toronto, boasting 522,000 sq ft of flexible meeting space. It features seven exhibit halls, Edmonton's only mid-sized arena, a grand ballroom and world-class conference and catering services.

Designed for adaptability and grand scale, the opportunities for unique events are endless—from the biggest trade shows, live entertainment, sporting events, conferences and more, you can experience it all at the Edmonton EXPO Centre.
The Edmonton Convention Centre and Edmonton EXPO Centre uphold a strong culture of sustainability that supports the City of Edmonton's greenhouse gas reductions goals and creates a healthier venue for its staff, guests, clients and environment.

Both venues have released Greenhouse Gas Reduction Plans that commit to emissions reductions goals of 15% by 2025 and 30% by 2035. The centres are Green Key Certified and have achieved Climate Smart Certification. Not to mention, the Edmonton Convention Centre is one of only five Canadian venues to be certified to ASTM standards.

And that's not all! The venues have developed food procurement programs that support local producers and growers and maintain a commitment to providing locally sourced and inspired cuisine.
The Edmonton Convention Centre and Edmonton EXPO have deep roots as a positive community partner and neighbour. As community hubs, we're proud to leave a positive social impact on the place we call home. Every year, we support numerous non-profit and local organizations throughout Edmonton and Northern Alberta. From the art on our walls to the food we procure, we use our spaces and resources to generate good in our community.