At Explore Edmonton, we work in collaboration with tourism industry partners to showcase Alberta's capital city to the world. Edmonton's hotels, attractions and businesses that depend on tourism for their success are looking for solutions to drive more visits, longer stays and increased tourism spending. We are here and ready to provide those solutions.

By offering a variety of programs and services, we want to help our industry partners to thrive and prosper. Have an idea for a tourism business, but unsure where to start? We can help. Need insights on how to best leverage your social media and create Instagram-worthy content? Give us a shout. Looking to host your next event or convention in Edmonton? You've got it.

Meet our teams: Destination Development, Edmonton Events, Marketing, Media, Meetings & Conventions, Public Affairs and Travel Trade.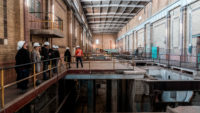 Destination Development

We work closely with local tourism businesses to help them develop products and experiences that are authentic to Edmonton. Our team specializes in Indigenous tourism development, business consultations, experience development, including pilots and the Marketplace Development Program, and training opportunities.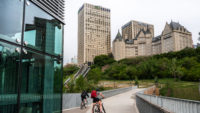 Marketing

Our multi-award-winning team shines a spotlight on Edmonton's attractions, experiences, festivals, events and culinary scene through digital and social marketing campaigns. If you'd like to get listed on our website or work together to promote your product or experience - we are here to help.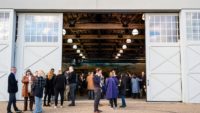 Meetings & Conventions

We drive room night opportunities and qualified leads for Edmonton Destination Marketing Hotels (EDMH) and the city's premier venues: Edmonton Convention Centre and Edmonton EXPO Centre. We research, prospect and bid on meetings and conferences that are the best fit for Edmonton's economic sectors, highlighting our local knowledge expertise. As part of the sales process, we offer a comprehensive suite of conference services including connections to resources and venues across the city.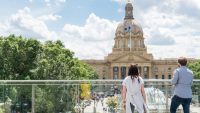 Public Affairs

We develop and manage key relationships with stakeholders and partners like government, non-profits, academic institutions, industry associations and the business community. By connecting stakeholders with programs, services, industry intelligence, and decision makers, we help to drive outcomes in the visitor economy.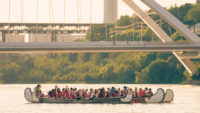 Travel Trade

We sell Edmonton and its experiences to global tour operators in key and emerging markets, by leading familiarization tours and attending international sales missions and marketplaces. When local experience providers, attractions and hotels are export-ready, we work with them to showcase their offerings to our global markets. We also work closely with Edmonton International Airport to develop and support direct air access.