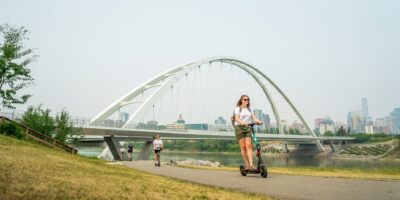 Tourism Master Plan Engagement Session
June 2, 2022
Time

10:30 AM – 1:15 PM
Mark your Calendar – We're Building Back Tourism in Edmonton!

Explore Edmonton invites you to a stakeholder luncheon on Thursday, June 2, 2022 at the Edmonton Convention Centre. Join CEO Traci Bednard and the Explore Edmonton team to learn about Edmonton's new 10-Year Tourism Master Plan and how it will support recovery and future growth of Edmonton's Visitor Economy.

There has never been a more important time to bring our industry partners together and acknowledge the significance and resiliency of our tourism sector as we plan our path forward together.

Tourism Master Plan Engagement Session
Hall D, Edmonton Convention Centre
11:00 am to 1:15 pm

Program
10:30 am - Registration
11:00 am - Presentation and Q&A
12:15 pm – Lunch & Networking

Don't miss this opportunity to connect in-person with your industry colleagues.

Please register by May 26th.