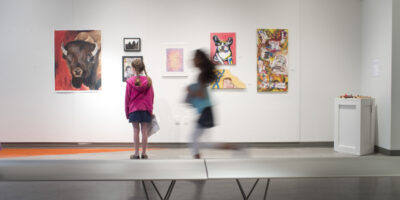 How The Arts Impact Tourism In Edmonton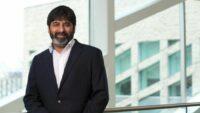 Edmonton's arts scene is a vibrant and thriving hub that encompasses a rich tapestry of creativity and expression. From its world-class galleries and museums to its lively theaters and music venues, the city's arts community radiates a dynamic energy that leaves a lasting impact on both residents and visitors alike.


The artists in Edmonton play a vital role in fostering cultural identity, creating a community, and driving economic growth in Edmonton's visitor economy. With a diverse array of artistic disciplines and a strong support system, Edmonton's arts scene continues to enrich the community and serve as a catalyst for inspiration, dialogue, and innovation.


Behind the scenes, organizations such as the Edmonton Arts Council are working to support and promote the arts community in Edmonton.


To learn more about Edmonton's amazing arts scene we sat down with Explore Edmonton Board of Director's member Sanjay Shahani, Executive Director of the Edmonton Arts Council to talk about his organization and its involvement with Edmonton's one-of-a-kind arts community.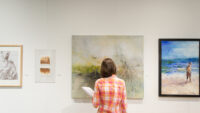 Can you tell our readers about the Edmonton Arts Council?


The Edmonton Arts Council has been serving the arts community in Edmonton for over 26 years now. I think that it is really important to note that this council was created by artists, for artists; our organization has played a key role in ensuring that Edmonton has a vibrant arts scene that is sustainable for our artists.


Our team over at the Edmonton Arts Council work year-round to help artists, organizations, and festivals achieve their goals by obtaining funding, advocating to government bodies, and building partnerships and projects that serve to strengthen our arts community.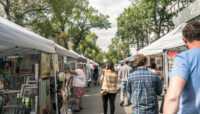 How does Edmonton's vibrant art scene contribute to its appeal to tourists?


A lot of the work that we do at the Edmonton Arts Council is meant to bring to light all of the amazing people who make art in Edmonton. I think that there needs to be an understanding that Edmonton artists are highly talented; they are people who have chosen this path because they are passionate about enhancing our community through their art forms. I think that our artists create experiences that integrate the community, which is a differentiator between Edmonton and the rest of Canada's arts hubs.
I know that it is at the forefront of our minds to make sure that when visitors come to Edmonton, they will remember its creativity and community of artists.
- Sanjay Shahani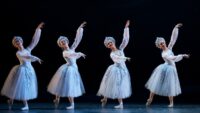 From dance shows with the Brian Webb Dance Company, to the Art Gallery of Alberta, to amazing theatre companies like the Theatre Network over at the Roxy Theatre, there is so much art that tourists can check out all over the city. When I moved to Edmonton, one of the things that I noticed right away is that visitors have access to festivals and art works year-round, no matter the weather!


I think that now more than ever, Edmontonians are realizing that our art community is an integral part of the Edmonton story.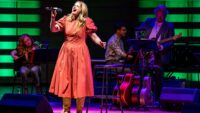 In the coming years, what opportunities do you see emerging in terms of using the arts sector as a catalyst for growth in Edmonton?


I think that everyone knows how hard it has been for the arts sector because of the COVID-19 Pandemic. Part of the recovery that we are helping facilitate over at the Edmonton Arts Council is making sure that there are adequate resources available to artists and arts organizations, while working with city council to recognize the impact that our artists, arts, and festival organizations have on Edmonton. This is a process that will take time but has also not slowed down the creation of art in our city.


In order to encourage growth, I do think that what we as arts supporters really need to focus on is supporting a project from the time that it is conceived until the presentation date. Artists need time to develop their craft through experimentation in their own unique creation phase that varies by art form. This presentation cycle and all of its aspects need to be supported by community members and arts organizations like the Edmonton Arts Council to ensure that the artists that make Edmonton home feel supported and valued in our community.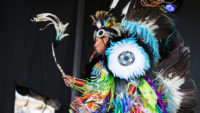 Additionally, not all Edmontonians know about all the fantastic work that local Indigenous artists are doing in our community. From the Ociciwan Contemporary Art Centre, to the Dreamspeakers International Film Festival, there are so many interdisciplinary Indigenous voices that serve as an integral part of Edmonton's arts community. I think now more than ever, we are actively working to uplift Indigenous art and are ensuring that there is space for their cultural autonomy to be told in their own words or artforms. There are organizations in our community like I.A.M. Collective that are breaking down barriers by producing Indigenous-led markets that promote authenticity over appropriation by providing a place for market goers to purchase authentic, local Indigenous art. It is important work that needs to be maintained for many years to come. This allows for a deeper, more connected way of showcasing the diversity of Edmonton's arts scene.


It is such an exciting time for the Edmonton arts community, and I am confident that this community will continue to make an impact on Edmontonians and beyond.


To learn more about the Edmonton Arts Council please visit edmontonarts.ca