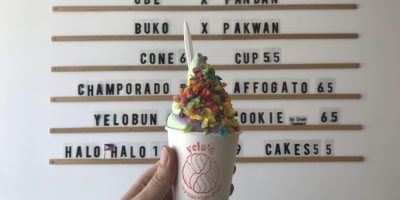 Yelo'd Ice Cream and Bake Shoppe
A must-visit for the most delicious unique treats in Edmonton.
Yelo'd Ice Cream and Bake Shoppe is the exact place you'd want to visit to enjoy some super delicious and unique sweet and cold treats. Yelo'd offers various Filipino and Asian-inspired flavours in their soft-served ice creams and baked goods from cookies to cakes. They rotate their flavours biweekly, and they constantly whip up new recipes that would keep you wanting more. Yelo'd also offers non-dairy options to satisfy every sweet tooth!