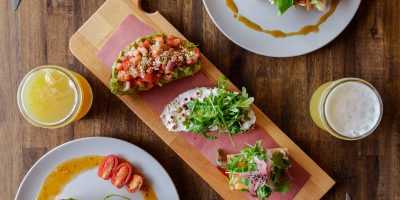 Toast Culture Food + Drink
Artisan toasts, pizzas, and much more!
Contact Information
Street Address

11965 Jasper Avenue NW, Edmonton, Alberta

Phone Number
Who doesn't love brunch? Toast Culture is a hybrid restaurant/café in downtown Edmonton that features artisan toasts, pizzas, and much more! From breakfast, brunch to dinner, they offer a diverse menu to suit your day. Pop in for a coffee to-go or stay awhile to wine and dine.

In celebration of all things local, Toast Culture has partnered and sourced wonderful artisan breads from Bon Ton bakery, locally roasted coffee from The Colombian, charcuterie from Meuwly's, beverages from the best craft breweries and a variety of local purveyors of fresh food and drink. Toast Culture has something for everyone. Meat lovers, veggie lovers – they got you!