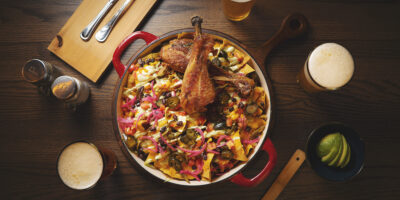 The Bell in Scona
Albertan brewery and event space.
Contact Information
Street Address

10416 80 Ave, Edmonton, Alberta
The Bell in Scona is a testament to Alberta's rich brewing and culinary history! Their beers are brewed in pre-war cast iron and copper vessels for perfect heat distribution and flavour enhancement. The Bell's food program pays homage to Alberta's unique cultural history and abundantly rich farmlands, and their event space is ideal for any special occasion - from corporate functions to enchanting weddings!