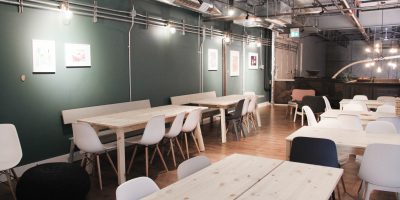 S.Y.C. Brewing Co.
These brews are magically delicious.
Contact Information
Street Address

11239 180 Street NW, Edmonton, Alberta
S.Y.C. Brewing has a wide selection of inventive beer - from their Pineapple Dry Hopped Sour to their Clock Out Lager. This brewery aspires to create a unique profile in every beer they make. They don't like to cut corners on quality, character or style and they keep people at the centre of their recipes, design, and experience. At SYC Brewing they have made every single beer on the same belief, that a beer should be more than just a combination of ingredients. Above all, a beer should be absolutely tasteful, familiar, and magical to drink.