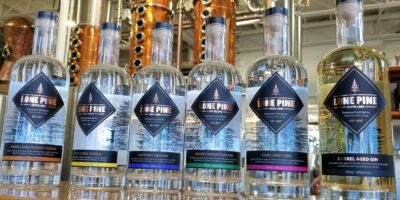 Lone Pine Distilling
The home of sipping culture.
Contact Information
Street Address

10375 59 Ave, Edmonton, Alberta
Lone Pine Distilling gives you a unique local take on craft distilling, featuring one-of-a-kind recipes alongside traditional flavours. Their products include gin and vodka with new products released regularly. They've laid down whisky and patiently wait for the aging process to develop the full flavour. Experience sipping culture in Lone Pine Distilling's cocktail lounge, where you can enjoy a unique crafted cocktail!