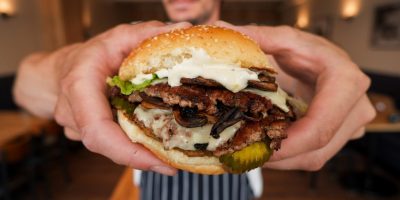 Fox Burger
Fresh burgers made to order to suit everyone's tastebuds.
Contact Information
Street Address

6423 112 Ave NW, Edmonton, Alberta
Fox Burger on Gibbard Block is the newest addition to the historic Highlands area. With the word burger in the name, Fox's burgers had better not disappoint- and they don't! With fresh ground patties made to order and both innovative and tried-and-true favourite toppings and sides, Fox Burger is a must-try!