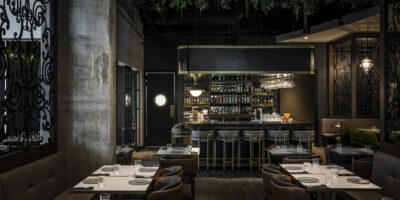 El Corazon
A modern spin on Latin-American plates.
Contact Information
Street Address

14101 West Block Drive, Edmonton, Alberta
El Corazón "The Heart", is a Latin American restaurant found in the Glenora neighbourhood offering fresh & creative dishes featuring a modern spin on Latin-American plates. Sip on Latin inspired, vibrant artisanal cocktails and spirits while feasting your eyes and ears on the restaurant's chique atmosphere. Acting as an escape from the everyday, El Corazon aspires to deliver an incredible dining experience and provide a memorable atmosphere, hand crafted dishes and warm service.
Explore these iconic Latin flavours right in the heart of Edmonton!