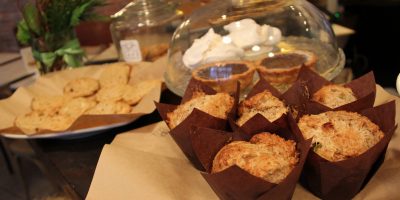 Café Bicyclette
Discover a cozy cafe and beautiful patio in the heart of the French Quarter.
Enjoy French comfort classics like 'moules and frites' or 'beef bourguignon' at Café Bicyclette, the affable friendly neighbourhood café in the French Quarter. They have one of the most magical patios in town, perfect for catching up with friends & family. And just because the snow starts flying, doesn't mean the patio isn't still open! Café Bicyclette is home to Edmonton's ultimate winter patio, complete with heaters, fireplaces, blankets and windbreakers. Embrace winter!

Live music is back at La Cité Francophone's Patio Series Concerts! Presenting a wide variety of musical styles every Thursday evening from June 24-December 16, 2021, the patio offers plenty of room for good times and great food. See website for details and to discover each evening's line-up - there is no better way to spend a Thursday night than at Café Bicyclette at La Cité francophone.