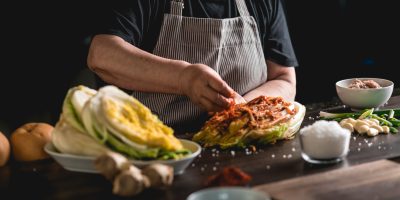 Buok Fresh Korean Kitchen
The freshest kimchi this side of Korea.
BUOK (Korean for "Kitchen") offers fresh, wholesome food inspired by and guided by their family's matriarch. This casual spot serves up some of the best Korean food in the city and is perfect for grab-and-go meals. Pick up some of their homemade kimchi and handmade Mandu (dumplings) or fill up on one of the oh-so-delicious Bibimbap bowls.