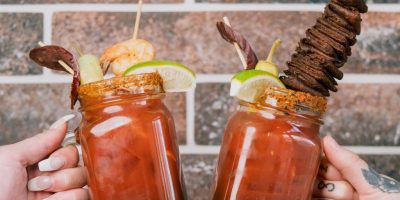 Blowers and Grafton
Cuisine straight from Halifax to the prairies!
Contact Information
Street Address

10550 82 Avenue NW, Edmonton, Alberta
Blowers & Grafton (B&G) dishes up authentic Halifax street food, delivering real, honest ingredients and laid-back East Coast hospitality. Shack up in their cozy-cool space to savour passionately crafted East Coast eats and cheers to the weekend, or soak in some live music and stay awhile. B&G sources as much of its menu from out East as possible to bring you tasteful tributes, genuine flavours and all the classics! From The OG Halifax Donair and Garlic Fingers, to the Mini Lobster Rolls and Fried Clams & Chips, it's all washed down with your choice of exclusive craft beer shipped from the Maritimes (in addition to local options) or a fun hand-crafted cocktail menu which includes spirits from Eastern distilleries.
B&G has a strong focus on sourcing quality seafood from the Atlantic Ocean in addition to unique and authentic ingredients from Nova Scotia to give you a true taste of the Maritimes. At B&G, you'll find the staff puts your experience above all else and truly treat you as a guest in their home. Located in Old Strathcona on Whyte Ave, this is a little piece of the East Coast that may become a regular favourite of yours.