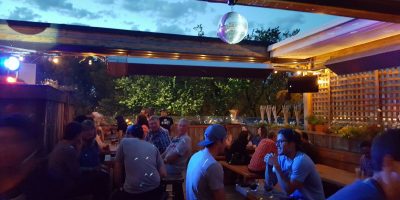 Black Dog Freehouse
The perfect spot for happy hour.
Contact Information
Street Address

10425 82 Avenue NW, Edmonton, Alberta
The Black Dog Freehouse has provided a unique niche in Edmonton since 1992 by providing an atmosphere unseen elsewhere. The Black Dog has always been a haven for all walks of society regardless of stature. It is a place where young and old, suits and shorts can relax and enjoy themselves free from the stigmas attached to most bars.
The Black Dog features a Wooftop Patio, a full-service patio that overlooks Whyte avenue, Edmonton's only 2nd level garden setting. The recent addition of an enclosed second level adjacent to the patio provides an alternate Black Dog experience through all seasons. They also have a lower-level room that offers an intimate and relaxed atmosphere – perfect for those looking for some place special.