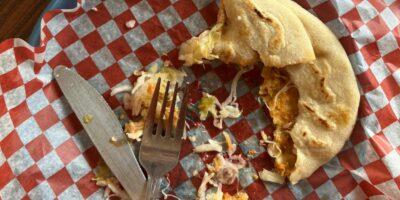 Acajutla
Traditional Salvadoran and Mexican cuisine.
Contact Information
Street Address

11302 107 Avenue, Edmonton, Alberta
Acajutla is a Salvadoran and Mexican restaurant with an incredible story.
Dora fled El Salvador for Mexico in the 80s, as did so many other Salvadorans during the civil war. She arrived in Edmonton and opened her first restaurant in 1989. Acajutla has become a fixture in Queen Mary Park for 20 years.
This warm, cozy spot invites diners to walk around and look at the artwork and newspaper clippings. Try the pupusas, curtido, or ask the restaurant's helpful staff for a recommendation!