Get ready to be part of the excitement as Explore Edmonton presents the Festival City Mini Parades! The festivities begin with an amazing show, followed by a fun-filled parade through your very own neighborhood. Be ready to join the Parade and cheer us along the Parade Route. With five mini parades planned, you can guarantee the day will be filled with excitement!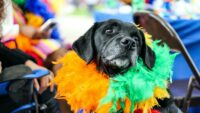 Festivities begin at 1pm in a community near you!
Sunday, June 4
Kenilworth, 7104 87th Avenue NW

Saturday, June 17
Sakaw Gardens in Millhurst, 5820 11A Avenue
Sunday, June 25
Beverly Heights, 11615 36 Street NW

Saturday, July 8
Glengarry, 13325 89 Street NW

Saturday, July 15
Southwood, 1880 37 Street NW
Please note that our plans are subject to change due to weather and safety concerns. The Community League will be contacted with any required changes to the event.