Explore Edmonton presents the Festival City Mini Parades! Magic and entertainment are brought right to your doorstep, with numerous parades happening over the summer. The festivities begin with an amazing show, followed by a fun-filled parade through your very own neighborhood!

Due to the smoke, the Festival City Mini Parade in Southwood has been postponed. We will be posting the new date here!
Festival City Mini Parades 2023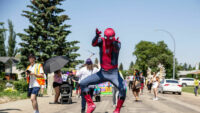 The 2023 Festival City Mini Parades have concluded, leaving behind a trail of unforgettable memories. These were more than just celebrations; they were a testament to Edmonton's spirit of community and togetherness. We'd like to extend our heartfelt gratitude to everyone who made these parades a resounding success, from the talented performers and generous partners, to the enthusiastic spectators who made it all worthwhile!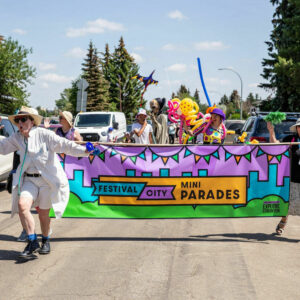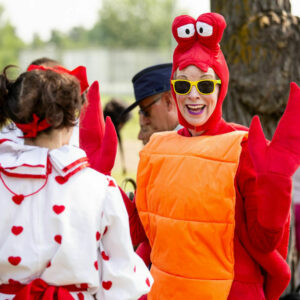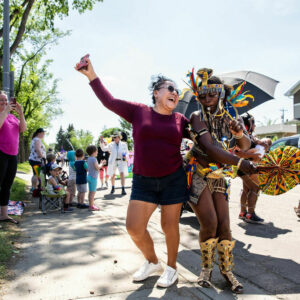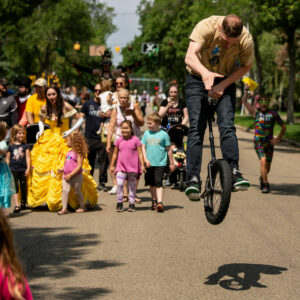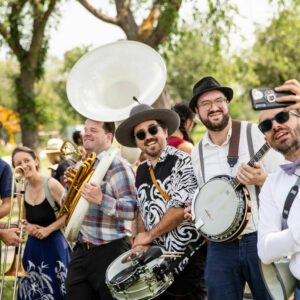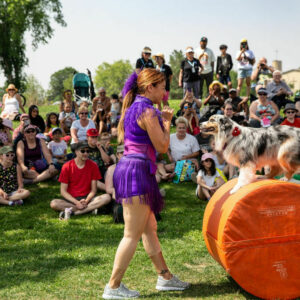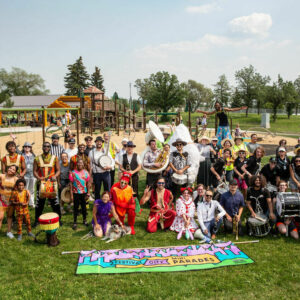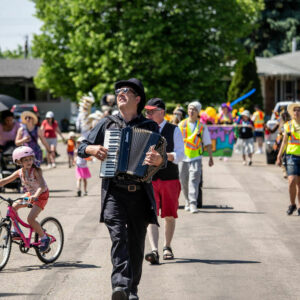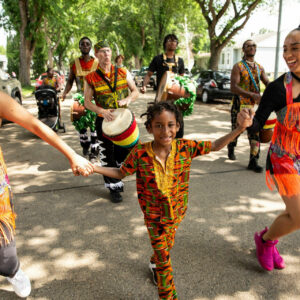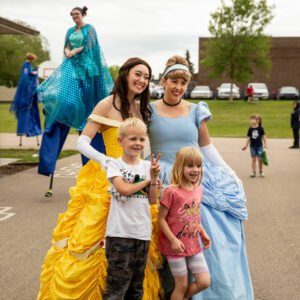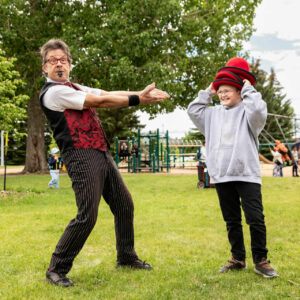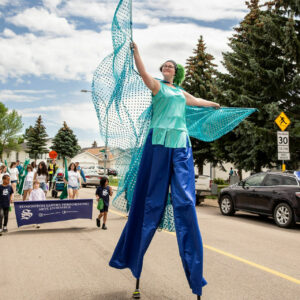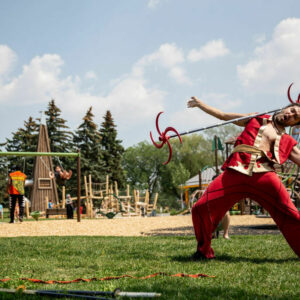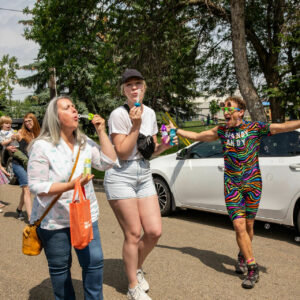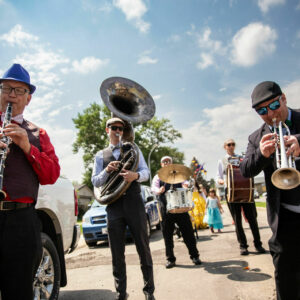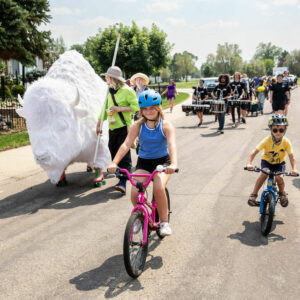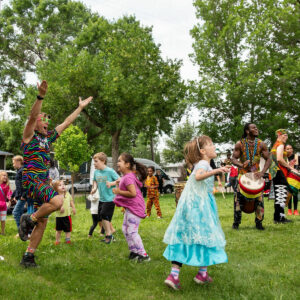 Thank you to the amazing artists who made the Festival City Mini Parades a success!
Andrea House as Mrs. Fancy Lady
AC-Dixie
Annie Dugan and Berrie
Belle (Beauty & the Beast)
Bullies of Basin St.
CARIBFLAYMZ
Cinderella
Colorguard Collective Edmonton (CGCYEG)
Dana Andersen, A variety of characters
Davina Stewart, A variety of characters
Demmi Dupri Balloons
Dirt City Samba

Edmonton Sabers Performing Arts Ensemble
Flyin' Bob - The High Roller Penny Farthing
GABS lanterns
Heather D. Swain and Humour Associates
Jason Kodie
Jelby the Juggler
Mariann Sinkovics, The Bee (stilts)
Mary Kingsley, of Peter and Mary
Mugsy
Music & Mas Artistic Expressions
National Stiltwalkers of Canada
Nikolai
Northern Empire Drumline
Ron Pearson's Mystery Wonder Show
Sangea African Drumming and Dance Academy
Spandy Andy
The Borch Brothers
The Brasstactics
The FloWarrior
The Ref
The Way Back Whens
Ty the Unicycle Guy
Usha Gupta Kala Niketan Dance Academy
Will Mitchell, The Ringmaster
YEG Spiderman