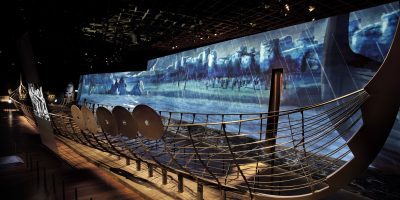 Vikings: Beyond the Legend
Row a Viking ship, wield a sword and feed your curiosity for the explorers, traders, farmers and artisans who changed the course of history. Vikings: Beyond the Legend is the largest touring exhibition of Viking artifacts in the world. It's an immersive experience like no other with 650 artifacts that range from exotic jewels to three Viking warships, including the 37-metre Roskilde 6, the longest Viking warship ever found featuring original 1,000-year-old wooden planks. Striking multimedia shows and 11 interactive stations bring this historic exhibition to life.

Don't miss the first feature exhibition at the new Royal Alberta Museum!